What Moves Us
We build powerful tools to help millions of people move. We love the excitement of moving, but hate the headaches.
The Smartest Move
Updater's moving app is the smartest and safest way to reserve a moving company, connect TV and internet, secure insurance, forward mail, transfer utilities, and more.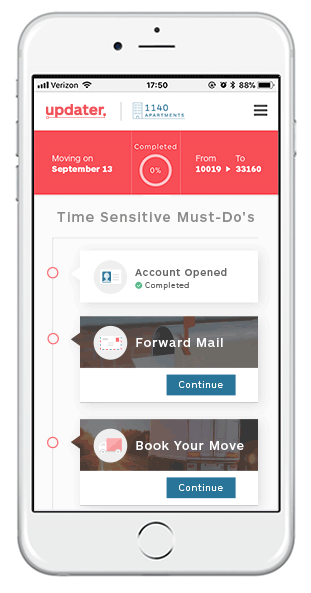 Why Updater?
The most influential real estate companies offer Updater's moving app to clients, delivering huge value during a stressful time.