50 Easy Ways to Save Money on Your Move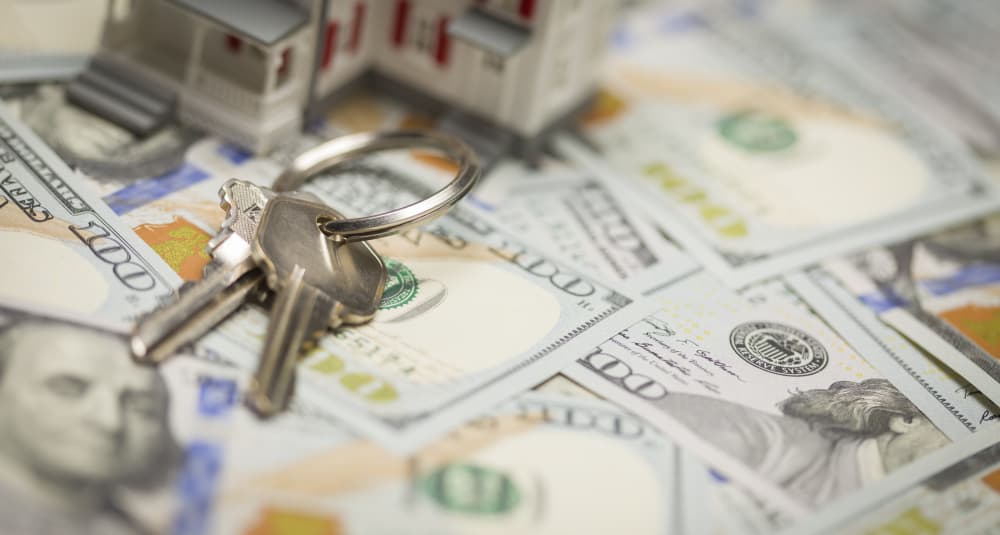 No matter how you slice it, moving's expensive. That's why it's important to find every opportunity you can to save. We've put together a list of our 50 favorite ways to save money on your next move. Remember: Every penny counts!
Pack yourself.

Look for free moving boxes in unexpected places (university mailrooms, the liquor store, around the office).

Use newspapers and magazines in lieu of packing peanuts and bubble wrap (note: beware of ink!).

Donate things you don't need, and claim a tax deduction.

Purchase a digital services bundle (phone, internet and cable) all in one.

Compare moving companies for the best deal.

Rent a moving truck yourself.

Ask your moving company for a fixed price, rather than an estimate.

Move in the winter, the middle of the week, or the middle of the month.

Purchase lightly used, recycled boxes.

Purchase moving insurance/coverage (It's a small amount up front, but big savings should anything break).

Confirm with your moving company that they don't sneak in extra fees, such as an additional cost for stairs.

Use your own blankets, linens and rags as packing materials instead of renting from your truck rental or moving company.

When packing, nest smaller items inside of larger items to save money on moving boxes.

When packing, nest smaller items inside of larger items to save money on moving boxes.

Use old socks as cushioning and containers for small items.

Find a neighbor having a garage sale, and see if they'll sell your items for a flat fee or on a commission basis.

Round up volunteers and friends to help you move instead of hiring moving labor.

Write down all the steps involved in the moving process (Staying organized will save you time and money in the long-run).

If you're driving a long distance, stay overnight with friends or family members along the way.

Try to negotiate with your mover; it never hurts to ask whether they're willing to negotiate on pricing.

Research portable storage units like PODS. You load it yourself and the company simply moves it.

Sell your lightly used boxes when you're finished with them (try Container Exchange or Box Cycle).

Carefully choose your shut-down dates (Don't pay for an extra month if your company doesn't prorate your bill).

Ship your books to your new home via USPS Media Mail or other flat rate options.

Measure twice, move once. Meaning, measure your new place to make sure that your furniture will fit. If not, sell it.

Save your useable non-perishables rather than buying new groceries at your new place.

If you're renting a truck, call the 800 number, and see if they will match a competitor's price.

If you're moving long distance, confirm with your mover that there aren't sub-charges for fuel.

Claim exclusive moving-related deals on Updater.

Weight equals money, so don't move heavy weights or fitness equipment if you don't use them.

Bring that coin jar to the bank and exchange it for "real" money.

Look for free moving boxes on Craigslist.

Ask a friend or family member to babysit the kids instead of hiring a sitter.

Negotiate your realtor's commission by offering to do some of the marketing or work.

If you need to move your appliances, consider their age, size and color. Are you sure you want to move them?

Find out if your homeowners insurance can be applied to your new home or if you are entitled to a partial refund.

Package your TV's and computer monitors in their original packaging if you have it; It's great protection against breaking it.

Host a yard sale.

Keep a record of home improvement costs, realtor fees, etc. This could save you big money come tax season.

Order cheaper food that will cheaply feed your hungry movers -- pizza or Mac n' Cheese work well.

Ask your real estate agent if their brokerage offers a moving truck you can rent; shop for storage if you need it.

If you need storage, shop for a combo deal -- a moving company that offers storage and/or a moving truck you can also rent.

Hit up the dollar store for cleaning supplies, and everyday household items.

If your moving date is flexible, call up several moving companies, and see if they have had any cancellations (and negotiate hard).

Ask a friend or family member to watch the dog for the day, rather than putting them in doggy daycare.

Repair new home issues by asking a friend or family member instead of hiring a handyman.

Donate your canned items to Move for Hunger, and claim a tax deduction.

Drive small items to the new place yourself.

Moving locally? Transport lighter items on foot or using a bicycle.
---