For Brokerages & Teams
Everyone gets exactly what they need
Updater is the trusted way for clients to: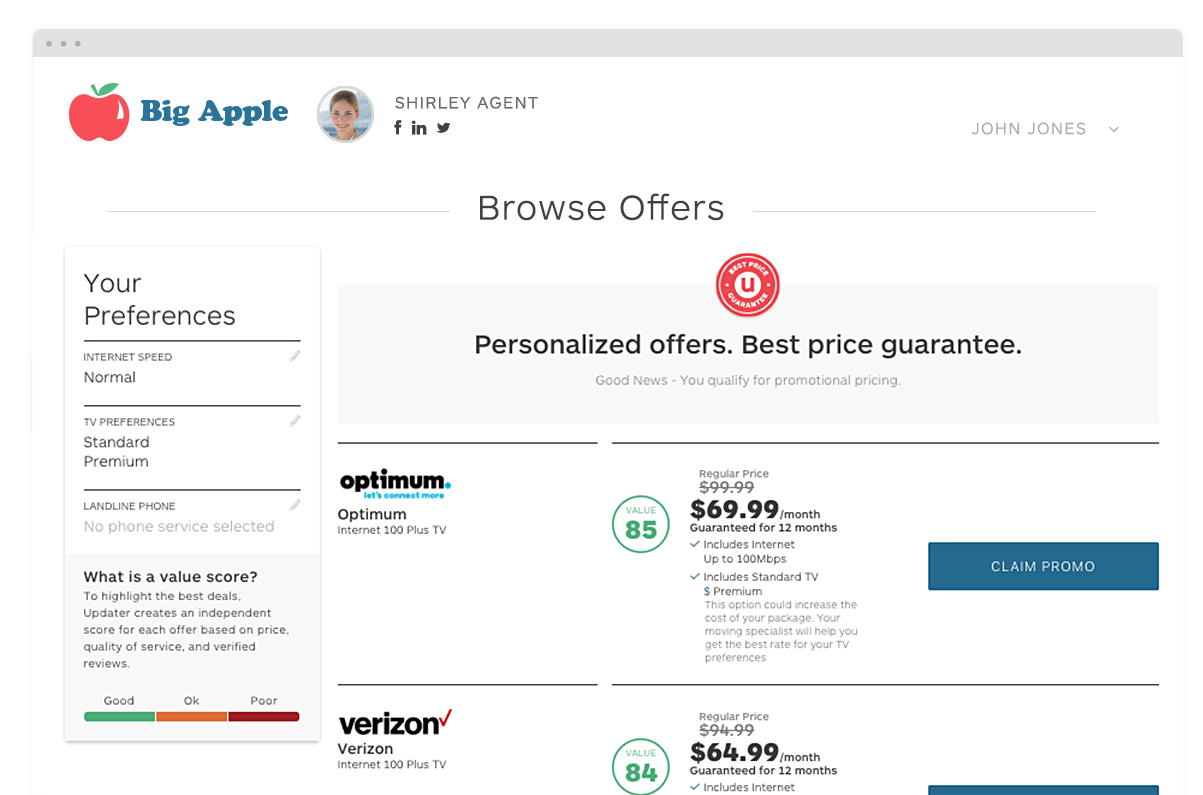 Connect TV and Internet
Clients are guided through a seamless process to compare cable, internet, and phone companies – and schedule installation – directly through Updater.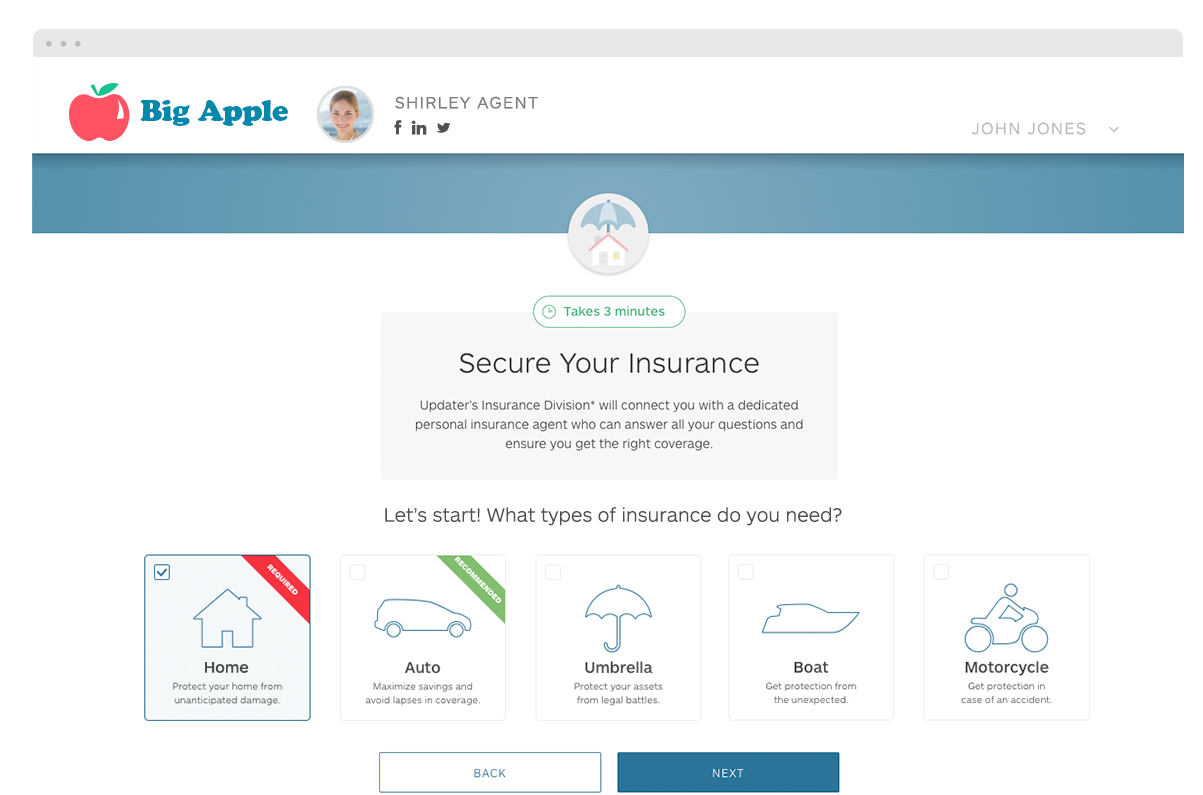 Secure insurance
Clients can now take care of all personal lines of coverage — from home to auto insurance, motorcycle insurance, and more — within the Updater platform.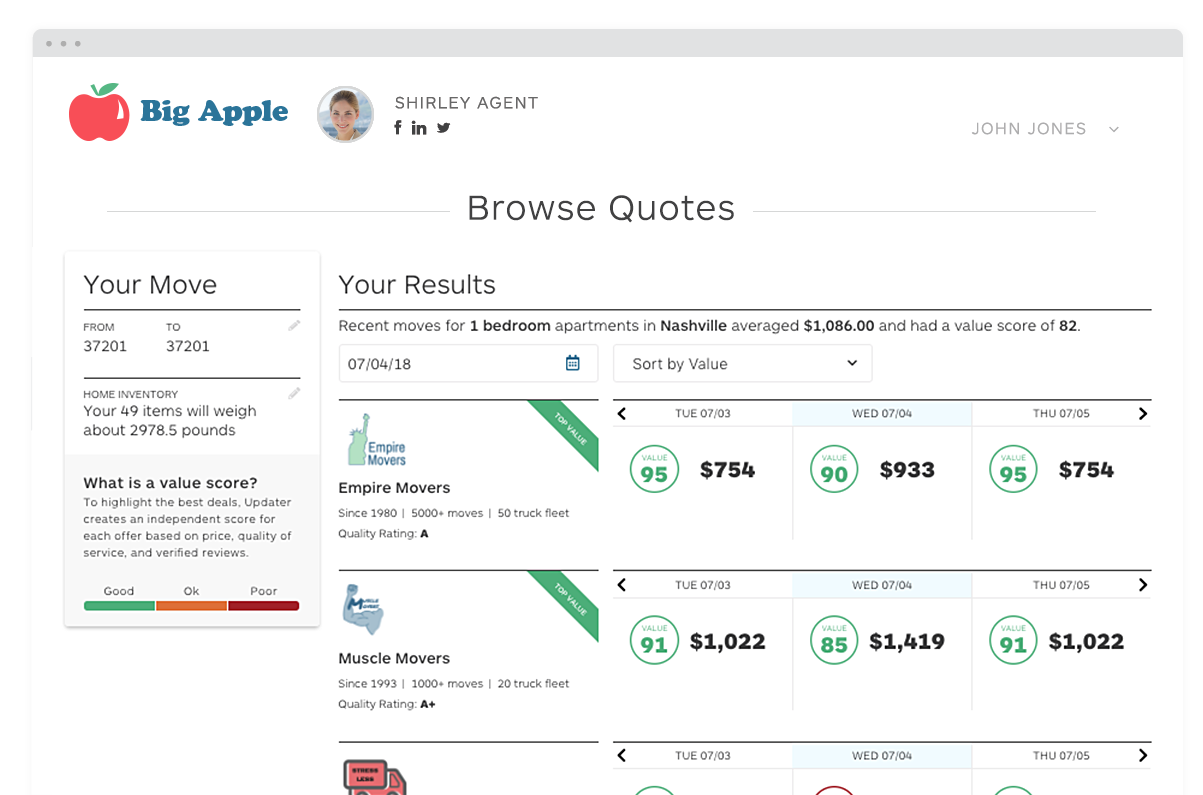 Find and reserve a moving company
Updater helps clients compare instant quotes from trustworthy Updater Certified Moving Companies and reserve a mover in minutes.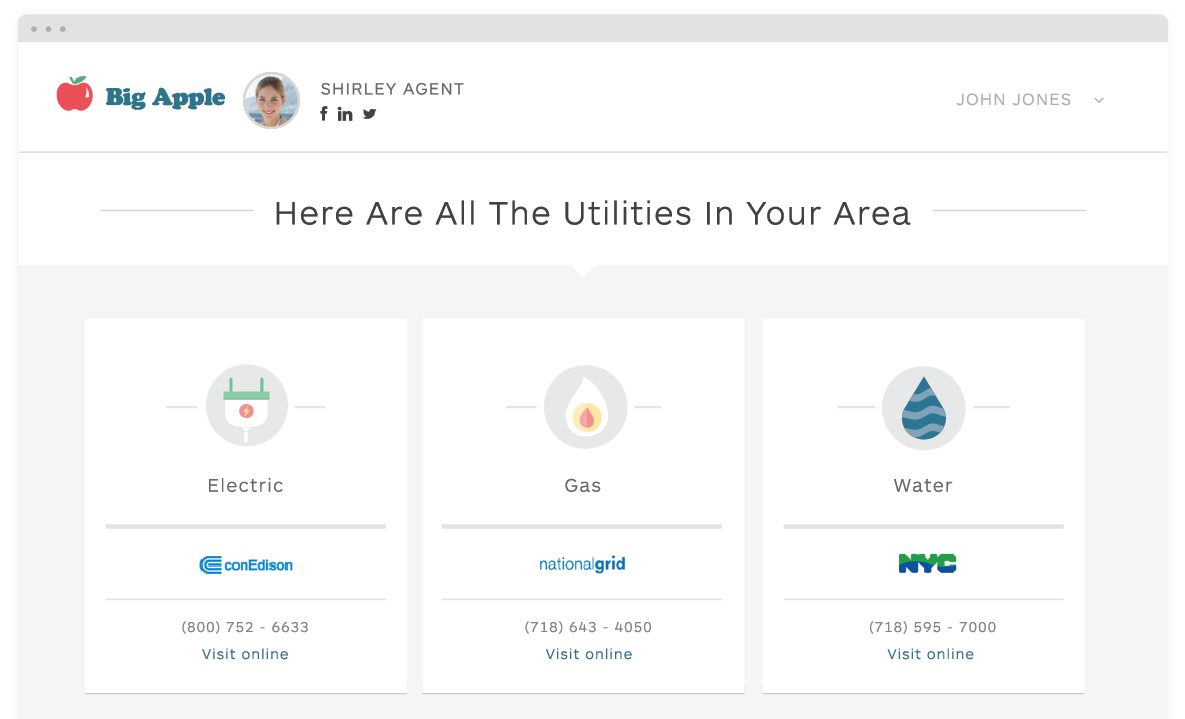 Transfer utilities
Clients are guided through transferring utility providers. Yep, Updater connects them to the right providers with one click.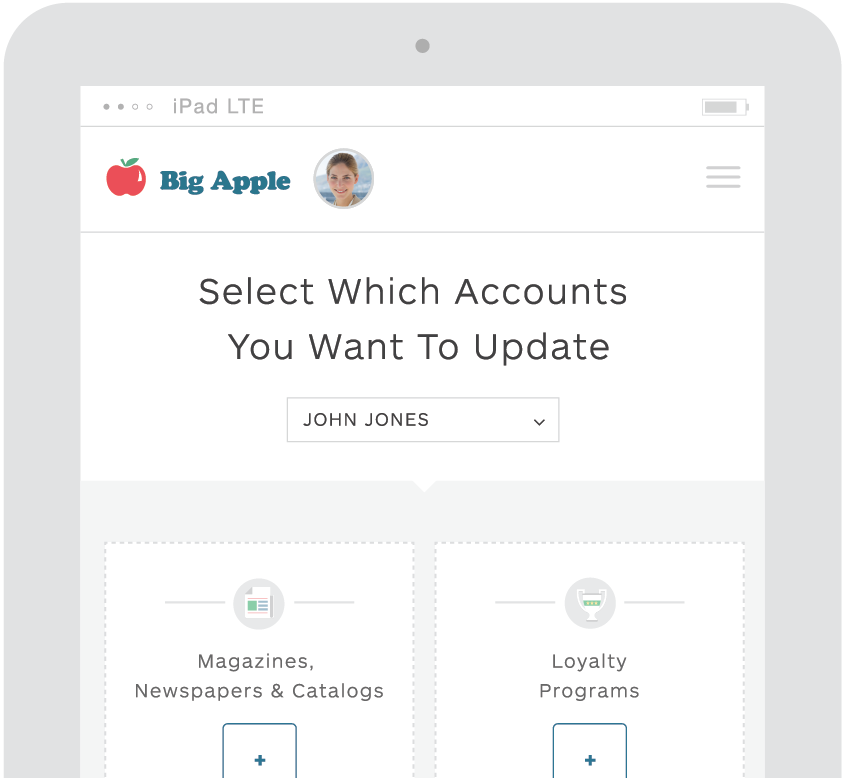 Notify all accounts and records at once
Moving requires sharing the new address with a lot of businesses. Clients can finally notify all of them in one fell swoop.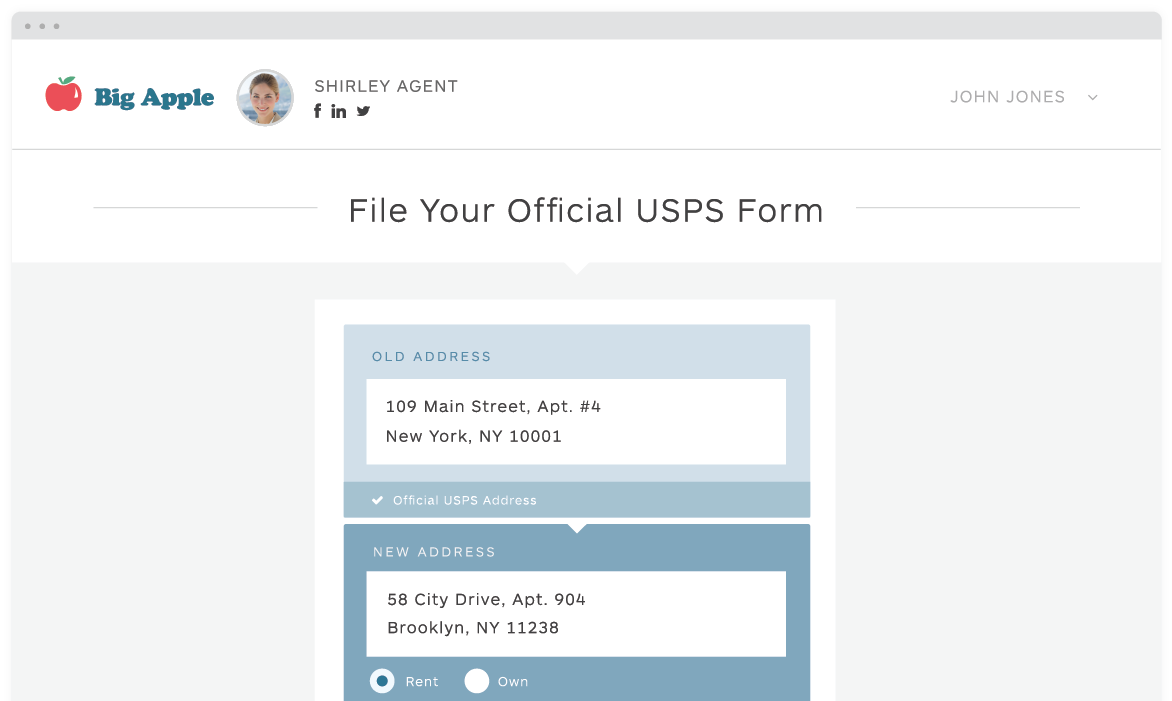 Forward mail (the easy way)
Your clients can file their official USPS mail forwarding form in one click (translation: they can skip that trip to the post office).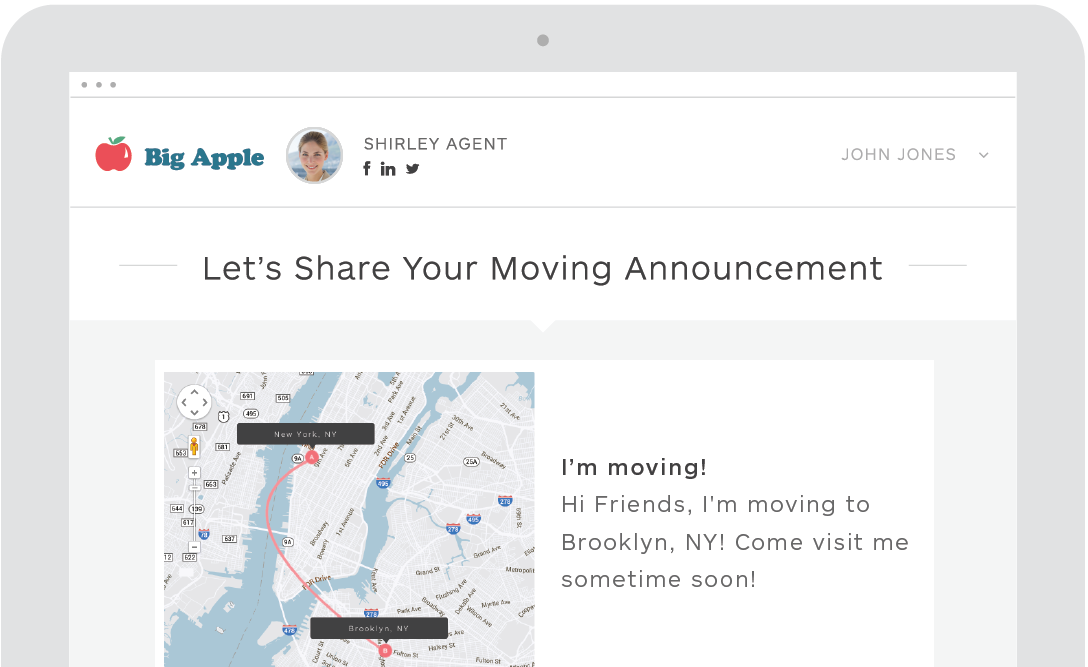 Send digital moving announcements
A digital what? It's simply a moving e-card, branded for your company, that clients personalize and send to friends and family with their new address.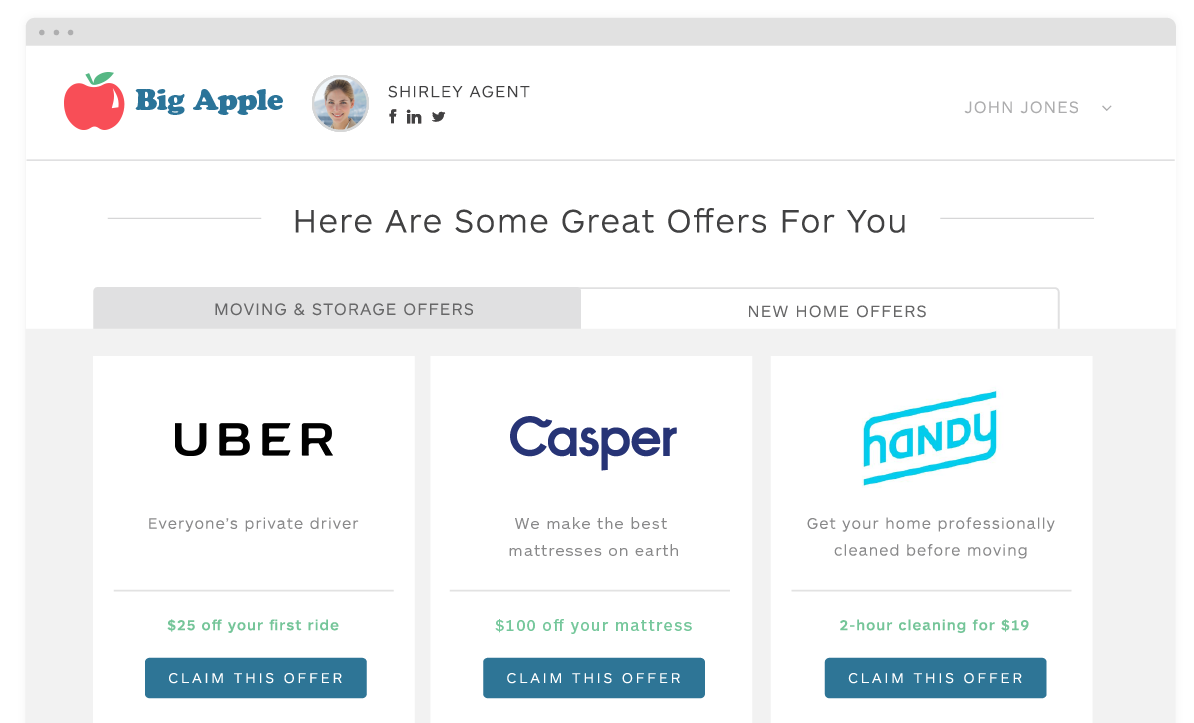 Save money moving
Moving costs add up fast — that's why we've secured special offers from a few of our friends who will help your clients settle in for less. Consider them housewarming gifts!
Updater runs in the background, allowing you to focus on what you do best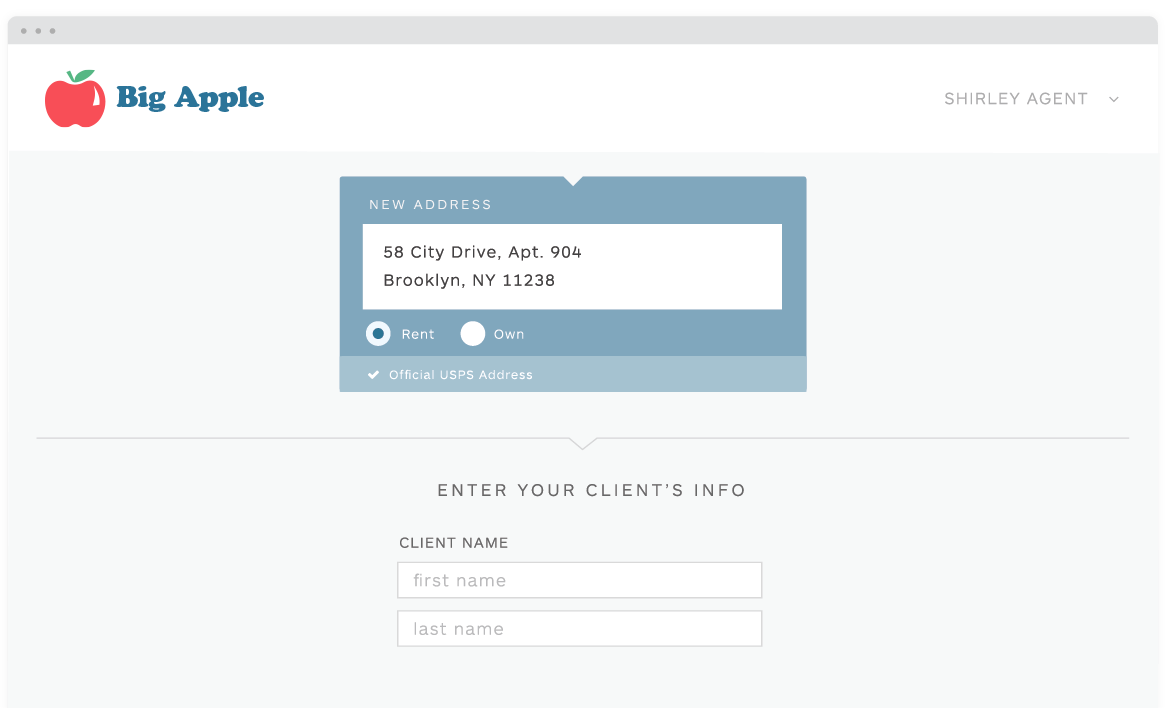 Generate client invites seamlessly
Clients receive access to Updater through branded email invitations. We'll put those invites in inboxes as easily as possible.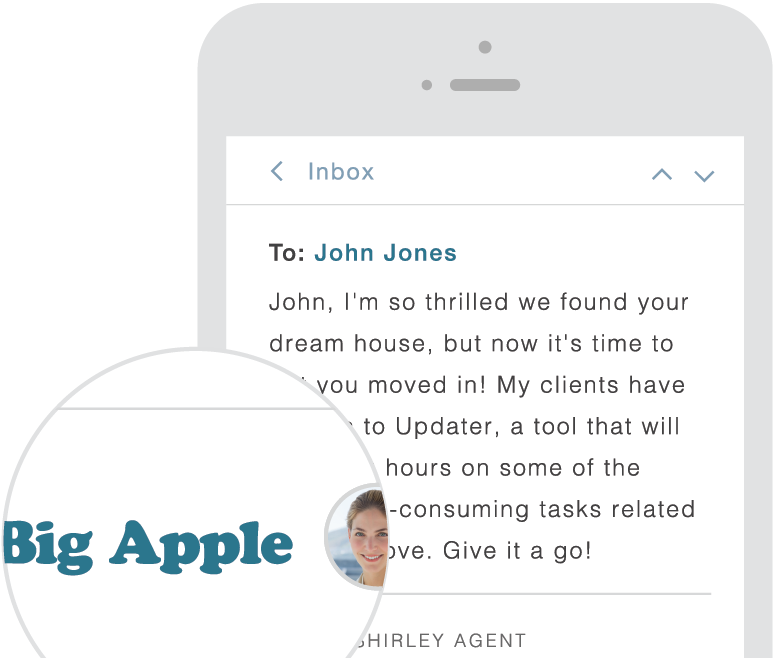 Company branding throughout
Personalization is the name of our game. From pre-filling your clients' forms to customizing their workflow, we work hard to provide the same personal touch.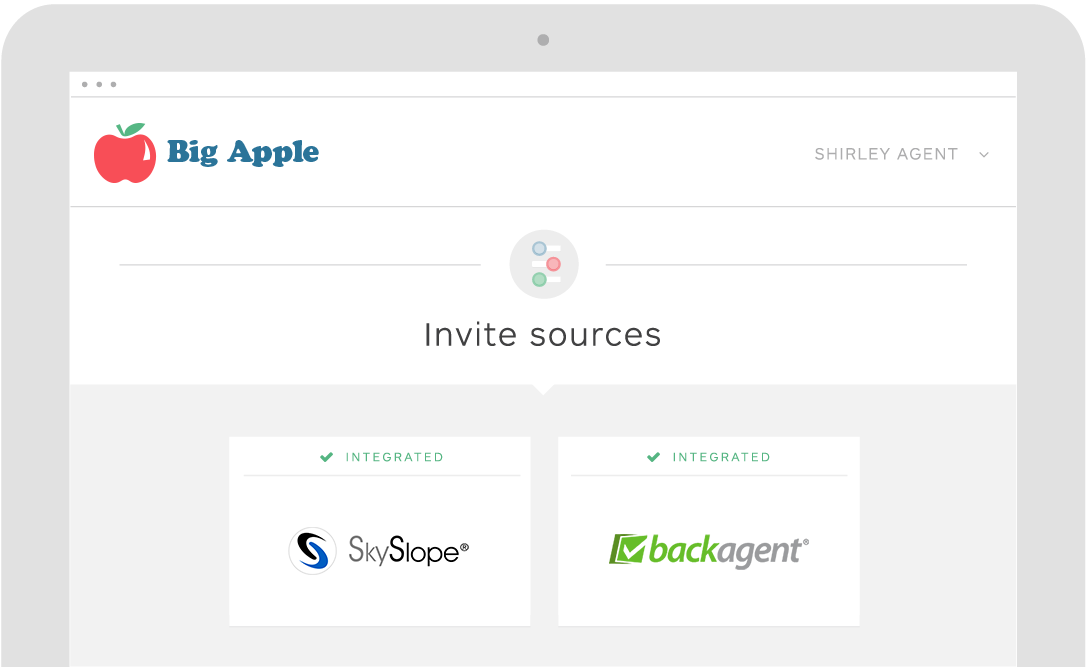 Simple integration options
Share basic transaction info easily, through the Updater REST API, or in any format you'd like! We play nicely with others.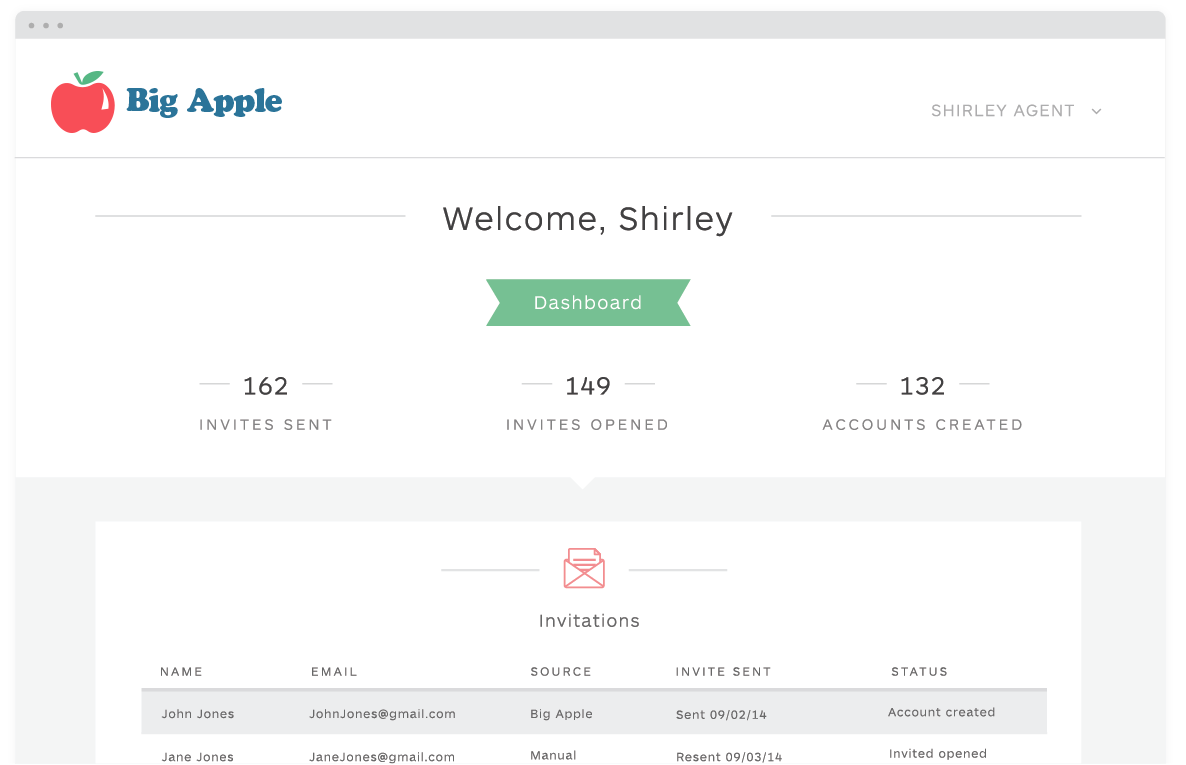 Engagement insights
Receive engagement data: how many clients have engaged with Updater, which agents are the top users, etc.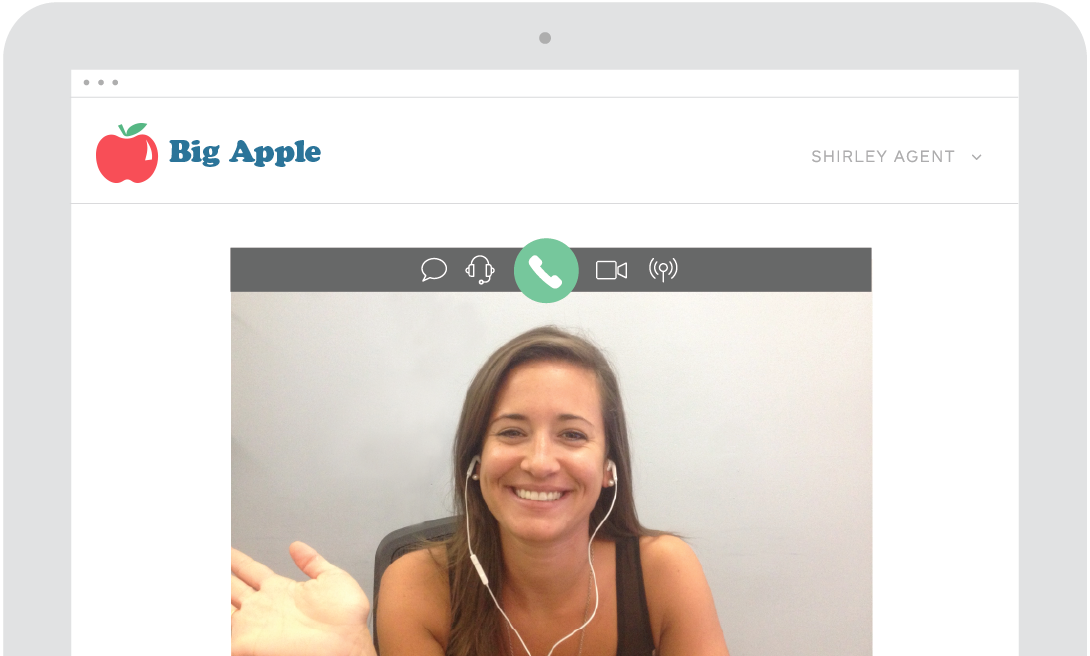 Dedicated Success Manager
Yep, someone with tons of knowledge, just for you. 7 days a week.
All agents receive a Premium Agent Account, which includes: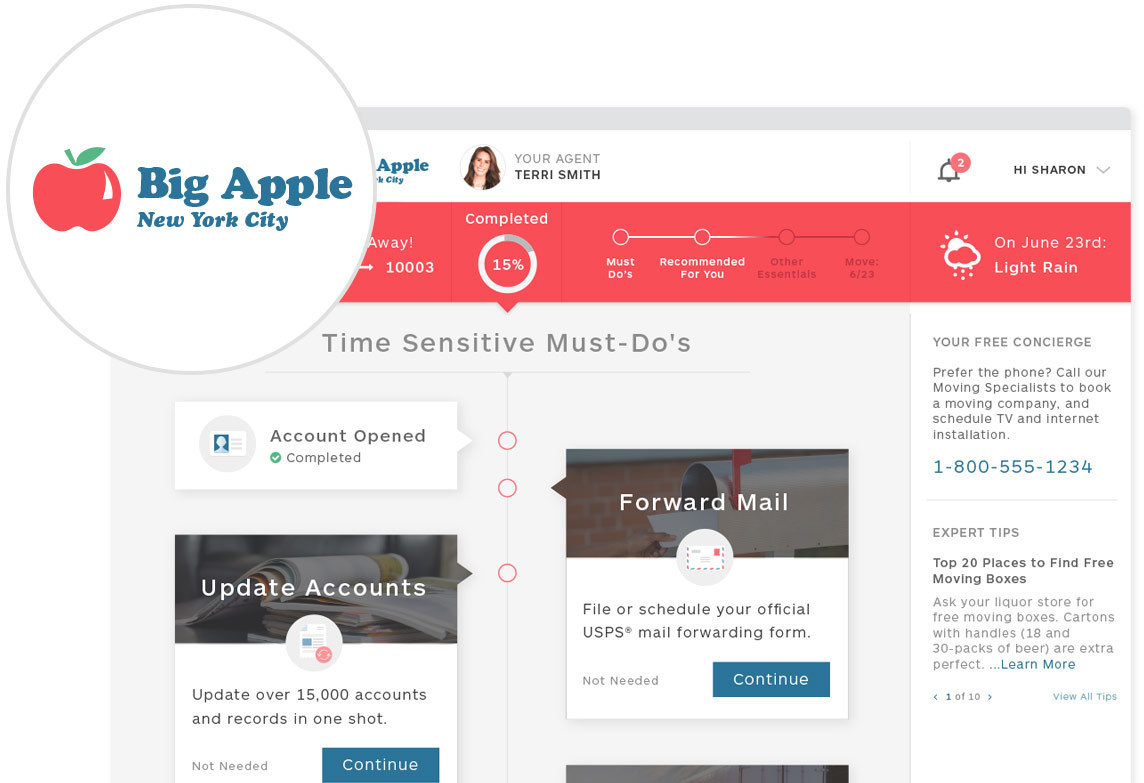 App co-branding
Agents can add their headshots and personal branding alongside the brokerage's to the entire app and all email communications.
Personalized messages
Agents can add warm wishes and custom messages for each client.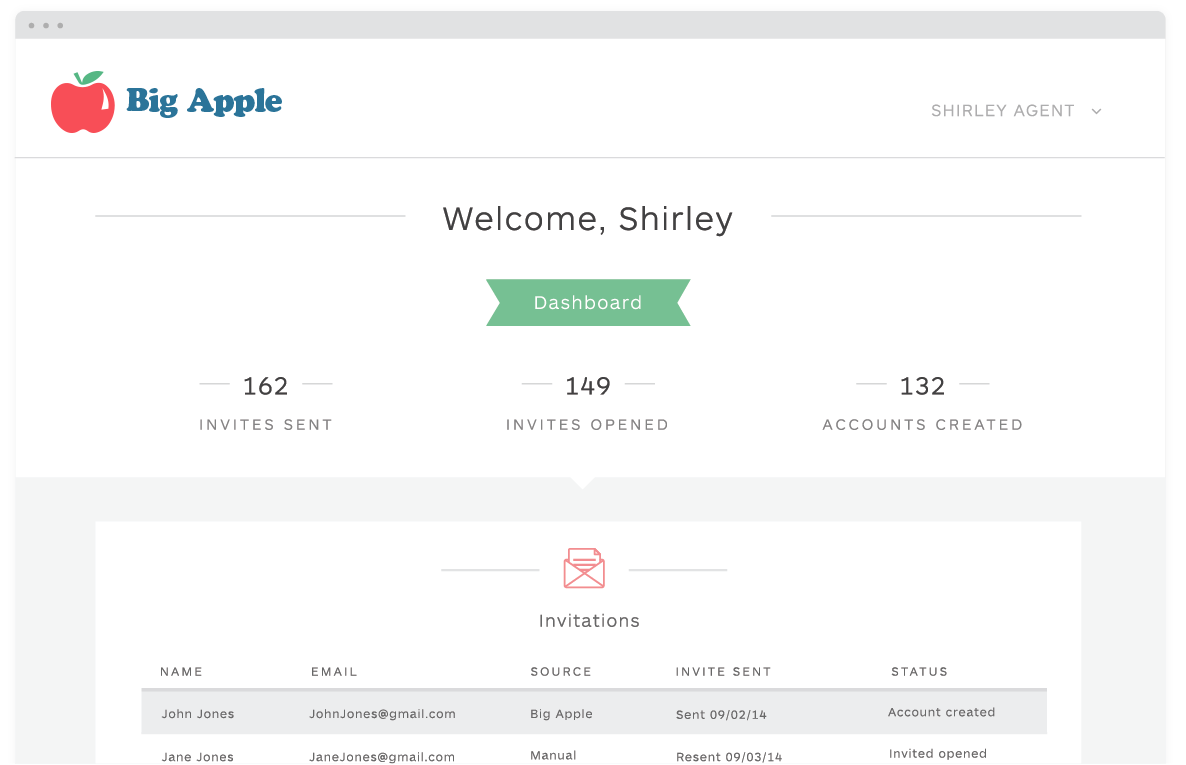 Engagement insights
Agents have full visibillity into client engagement with Updater.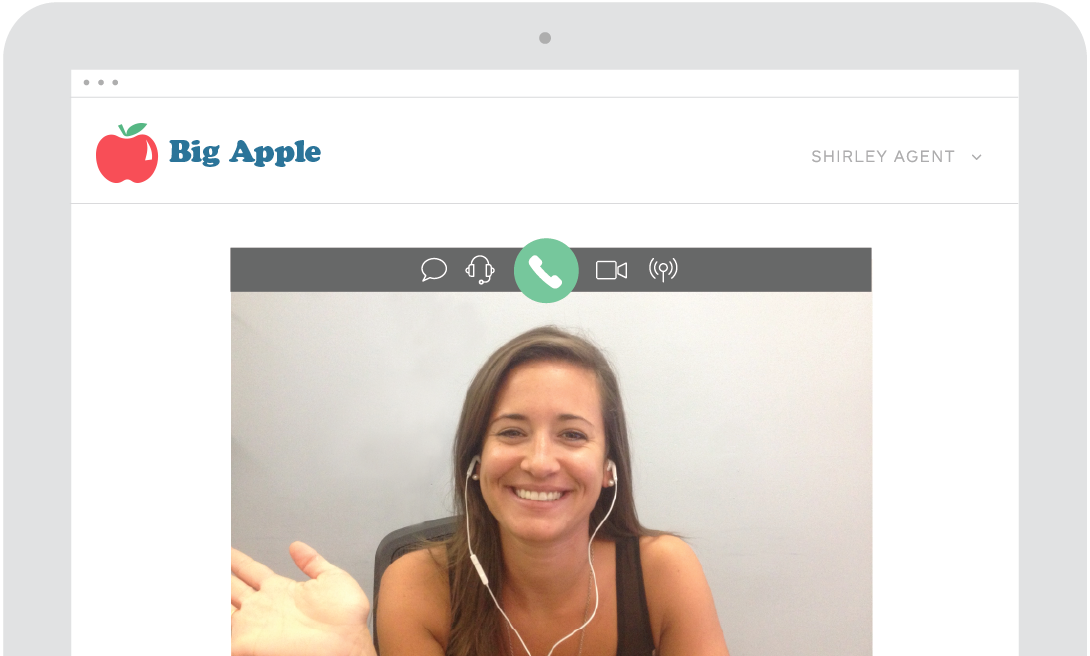 Dedicated Success Manager
Yep, someone with tons of knowledge, just for your agents. 7 days a week.