Updater Live from Realogy FWD Innovation Summit 2017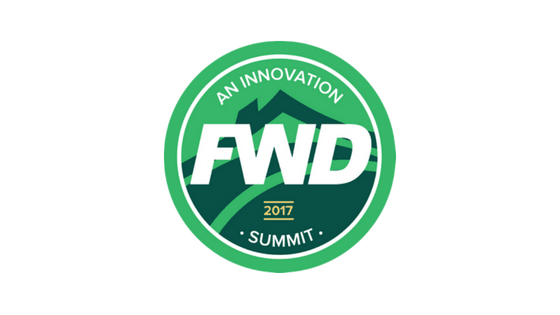 This September, Realogy hosted the annual FWD Innovation Summit. This event brings together companies with innovative real estate ideas – and products to match them. Participants in the FWD Summit are given the opportunity to not only showcase their visionary technology but to also compete to win a grand prize of $25,000 and a partnership with Realogy!
Updater has taken part in Realogy FWD in the past, but 2017's summit was particularly notable for Updater. Our Head of Marketing, Jenna Weinerman, had the opportunity to share Updater's successes and lessons learned along the way since competing in the first Realogy FWD Innovation Summit (many years ago). Since that first competition, we've partnered with many of NRT's divisions (all part of the Realogy brand – you can read more here), as well as thousands of real estate brokerages, property management companies, mortgage lenders, and moving companies to deliver an innovative and seamless service to the millions of Americans who move every year. We're very proud of our involvement with Realogy and with the real estate industry at large.
Jenna shared some powerful advice with this year's participants and entrepreneurs:
"Simply focus. At Updater, we made really hard decisions by focusing. We knew what we had to do, but there were a lot of distractions. Make sure you do what's true to your business because only you know your business best." Watch the full video here:
Thank you to Alex Perrillio for inviting us to showcase Updater's successes and to Realogy for the constant commitment to technology, innovation, and entrepreneurship within the real estate industry.
Congratulations to the 2017 participants for being so courageous as entrepreneurs and for taking the risk to make your vision a reality. And, a very special congratulations to all past winners: