Discover how Updater can make you look like a moving hero
...without lifting a finger
Request a Demo
Are you an individual who's moving? Click here.
Discover how Updater can make you look like a moving hero
...without lifting a finger
Want to see how Updater can help differentiate your services from the competition and drive new business?
One of our experts will schedule a quick, call with you within a few hours.

These Updater clients started with a demo too!
"Updater helps us make a memorable first impression."


"Our prospects and residents have been thrilled with Updater. It does exactly what it's promised to do — make moving easier!"


"There are few programs as relevant and applicable to our client's pain points as Updater."


"Offering a service like Updater helps us exhibit innovative, out-of-the-box thinking that makes our company truly stand apart from the pack."


"Updater is such a high-impact tool, but in reality, it requires no extra work for our site team!"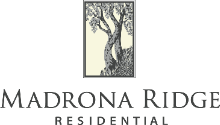 Previous
Next